Recipe borrowed from Good Googs.
Linking Up with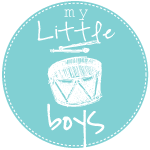 and Faith, Hope, and a Whole Lotta Love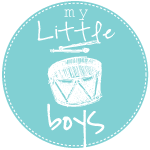 This photos is part of my entry for the Quantum Finish Messy Meals competition.
Well it has been an eventful couple of weeks, it started off with my big boy being unwell, he is not often unwell but when he is, it is very quiet so we had a quiet weekend that week.
Then my husband has been home for two weeks on holiday, and I just find I can't get my normal things done the same way I can when he is not around.  So I am afraid blogging took a back burner – as it should, family comes first.
Sunrise came to town and I forgot my camera, it would have been fun to blog about that but never mind, sometimes you just have to live in the moment.
Then last weekend we had a wedding to attend which was wonderful to spend a whole day being adults, without children to watch out for, and getting dressed up is a lot of fun, and I don't get to do it much.

At the very end of the weekend, just this past Sunday, our little boy started really taking off walking, he was so proud of himself.

So that's been my last two weeks!