I needed to get out of the house, for the last month we haven't ventured far with the bad weather, and illness, and I was feeling like a rat in a cage, so we went to Hollybank Forest, which is a beautiful place in Autumn.
I spent some time trying to teach my husband to use the camera on manual.
The kids played hide and seek.
And it ended with a leech or two. It was a lovely day, I need to get out more!
How was your weekend?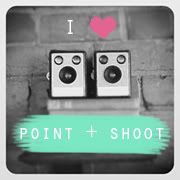 If I had not been so sick.
I picked my eldest boy up from school last Friday not feeling well, and by Sunday I was also not feeling well. We have spent the last week in our pj's, coughing, snuffling and groaning.
I have not felt so ill in a long time, it was worse than just a cold. I am only just feeling better. Still not a lot of energy but I am feeling the need to do housework, so it must mean I am on the mend.
I took this lot of photos last week, before I fell into a heap. Mum's don't get sick days, so when you have 3 children to look after as well as yourself, it can be quite tricky. Thankfully my husband was able to get a day off to keep my youngest occupied while I rested. I am very grateful for that.